"Every marketing manager knows the stress of organising events. I must say that our first-ever-exhibitionstand in SIAL Paris was as stress-free project as it can be. Thank you Messeforum!"
These are the words of Ms Hanna Holtinkoski, Marketing Mananger of our client Atria Plc. Atria was pleased with their exhibition stand for the SIAL Paris. Making our customers happy is what makes us happy at Messeforum too. To us, creating an exhibition stand is always about customer service in every situation that arises, not simply designing and building it on the day.
Stress free trade fair participation
When a customer orders an exhibition stand from Messeforum, they get a stylish, functioning stand, which always is carbon neutral as well. But on top of that, they also get peace of mind, time to concentrate on their own work and the reassurance that as far as the stand is concerned, every tiniest detail and the whole project are all under control.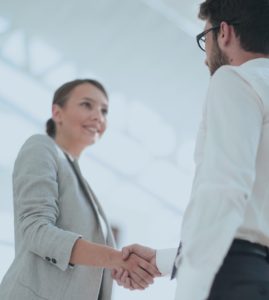 After all, the worklife is very hectic. In many companies, the people responsible for attendance at trade fairs or exhibitions find themselves doing all the preparations alongside their ordinary work without being able to fully concentrate on managing the trade fair project. With tight project deadlines, they have to simultaneously find time to think about the look of the stand and the services it needs, and design the marketing campaigns and sales materials for the event.
This is precisely why Messeforum exists. Right from the start, the heart of our "The Best Exhibition Service" concept has been that there is no need too small that our project teams can't help with it, and no concept too big that our project management can't handle it.
A stand construction professional knows the details
From the very first aspects like the location and design of the stand, we can help our customers optimise the benefits gained from attending the exhibition. Creating a stand or booth usually involves lots of change factors, instructions and schedules imposed by the event organisers. There's no need for our customers to get stressed about all this themselves because Messeforum can take care of it all.
At Messeforum, we know the ins and outs of the world's exhibition venues, we know what can be done in which hall, and we are able to predict the things that need to be taken into account. A trade fair project always produces surprises, but our customer has no need to worry about them as it is our job to find, put in place and innovate solutions. Messeforum will also be on the spot on the first day of the fair itself to check that everything is running smoothly and that our customer has everything they need for their stand.
So why would you need to stress over all the details yourself when Messeforum's long experience and sound customer expertise can handle the project for you? You can leave your trade fair stand in Messeforum's capable hands, leaving you free to concentrate on the marketing and sales side, for example.
On our website you can read more comments from our customers on how we have realised their trade fair stands and exhibition projects and see photos of the stands we have built.