Northern Europe is known for its extensive forests and expertise in wood processing. Among the experts in the field are LSAB Group companies LSAB and Micor Tooling, offering wood processing solutions and tooling for sawmills and other forest-based industrial manufacturers.
According to LSAB Group's marketing coordinator Carolina Le Prince, who is responsible for the marketing efforts of both LSAB and Micor Tooling, the two companies live off people and their skills. This is reflected in the high-quality products and services that represent state-of-the-art engineering and sawmill solutions. Throughout the histories of the companies, altogether boasting almost 200 years of experience, they have shown to stand the test of time and grow and change with the industry.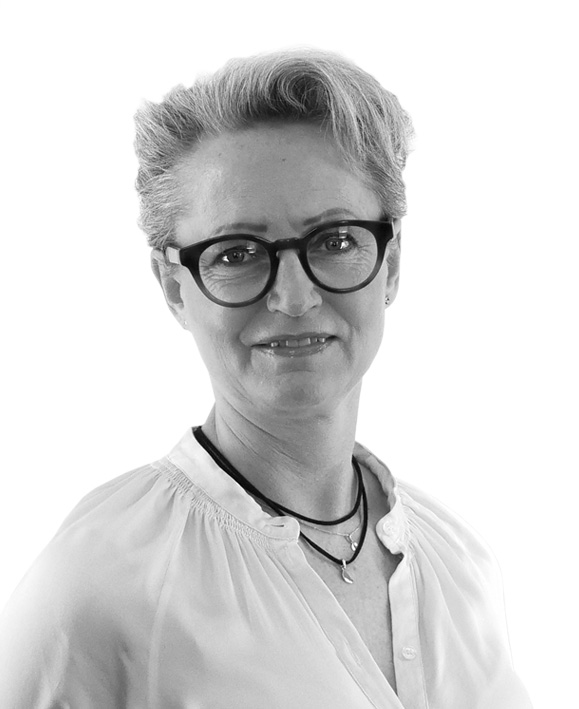 LSAB and Micor Tooling, both operating globally with sales in more than 40 countries, find that participating in well-known international trade fairs helps them acquire customers and build brand awareness. One of those fairs is LIGNA, the world's leading wood industry trade fair, held every two years in Hannover, Germany. The vast trade fair is an event where both LSAB and Micor Tooling want to be present and put their best foot forward.
Taking Care of High-quality Design and Service
Messeforum has collaborated with both LSAB and Micor Tooling for several years already, helping the companies plan and arrange everything related to their trade fair attendance at LIGNA as well as smaller fairs, such as the Swedish Trä & Teknik fair.
For LIGNA 2023, Messeforum helped design the stands and took care of the preparations, shipping, and stand construction in Germany. Le Prince points out how beneficial it is that Messeforum both designs and builds stands for the clients. This ensures that everything ends up being built exactly as it was designed to be like in the first place. The trade fair stand designs have garnered positive feedback both from inside the company and from externally as well.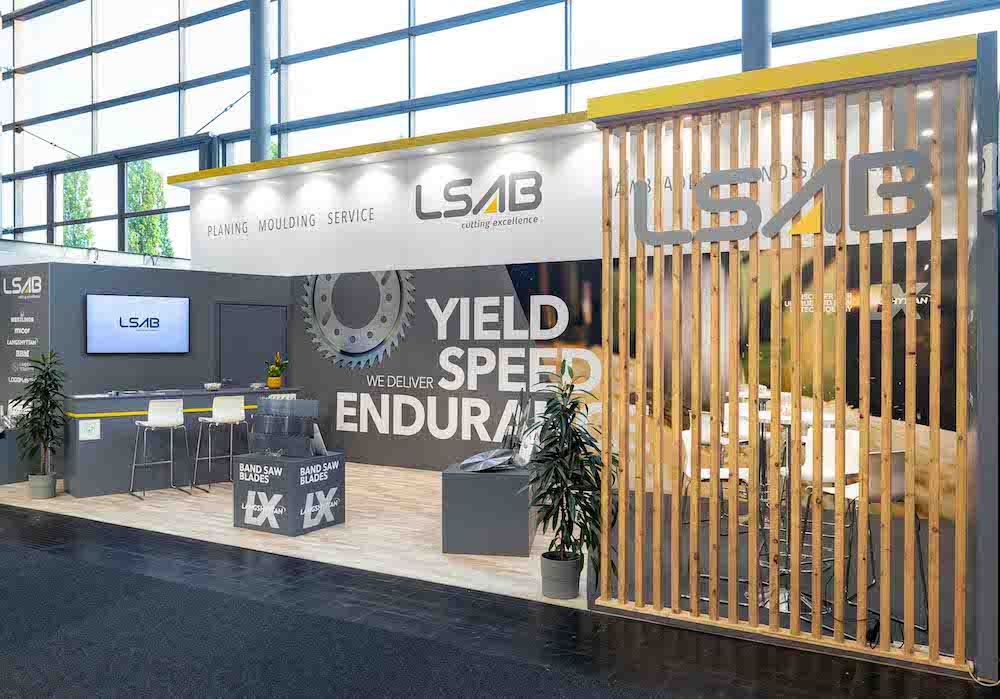 Le Prince is especially happy with Messeforum's staff for their attention to detail and personal service. This is especially helpful in the hectic reality of international trade fairs.
"Their staff is very easy to work with, flexible and service minded. We were serving coffee and other drinks at our stand and Stefan brought everything we needed for that, such as serving dishes, sugars, and other things, so I didn't have to go and buy that myself," Le Prince provides an example of Messeforum's service.
Reducing CO2 Emissions in All Areas of Business
The entire LSAB Group strives for environmental sustainability by cutting its CO2 emissions. According to Le Prince, this has been done by, for instance:
– updating the machinery
– swapping the lighting at the facilities for a more ecological option
– choosing electrical vehicles where possible
– swapping fossil fuels for renewable ones such as HVO, or hydrotreated vegetable oil.
However, the group also pays attention to the environmental impacts of its products and solutions. This is reflected in the recognition that LSAB received lately: the company's innovative sawblade management solution won a sustainability competition at the Finnish Wood trade fair in September 2023. This is thanks to the fact that the solution both significantly reduces sawblade-related CO2 emissions while also cutting related costs with nearly a half. This goes to show that acting in an environmentally friendly manner offers other benefits too.
Therefore, a carbon neutral exhibition stand is only a natural solution for the group. Le Prince finds it great, that Messeforum offers exhibition stands that help reduce carbon emissions and adds, that the Messeforum team provided her with all the needed information regarding the service.
"Messeforum provided our stand with a sign stating that the stand is carbon neutral. I think it is great and shows that we are all in this together," Le Prince states, referring to efforts to protect the environment.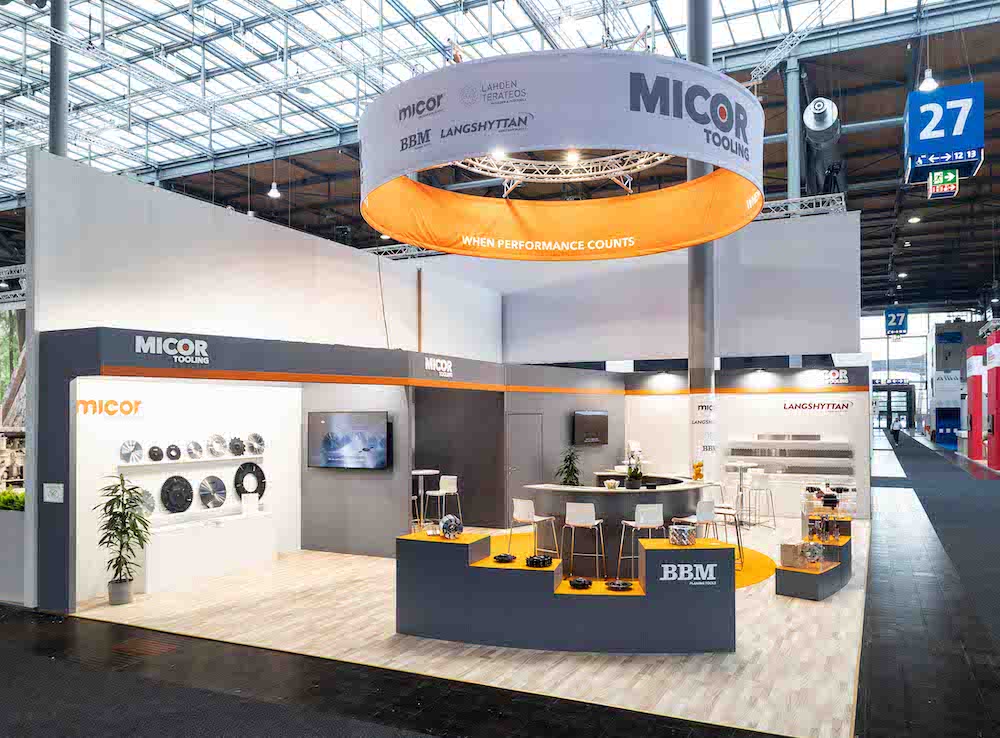 Long Partnerships Help Build Value
In longer partnerships, trust can be built among the partners and value is also added when partners know each other's way of conducting business. Le Prince states that she and LSAB Group both value long partnerships: "I think it is always better when the partner knows you and your operations," she adds.
All in all, LSAB Group and Messeforum's collaboration has been fruitful, and Le Prince sees it continuing in the future as well. The presence at international trade fairs is important for the company now and in the future and therefore trustworthy services are valued.
"Now there is also the possibility to reuse our materials in the future. I like it, that we don't have to reinvent the wheel," Le Prince says.