Messeforum offers its customers a unique opportunity to attend international trade fairs and exhibitions with a stand that's completely carbon neutral. With Messeforum, customers automatically get a carbon neutral stand. A unique service worldwide!
"For a long time now, we've been paying a lot of attention to climate change, consumption of natural resources and the state of our planet, and we want to help to mitigate climate change. We can't save the whole world on our own but we want to do our bit and try our best," says Messeforum's managing director Arto Varanki.
"Due to the nature of trade fairs, ecological challenges are unavoidable when stands have to be built and dismantled again in the space of a few days. This is why we're constantly seeking to improve by finding new ways to cut emissions and encourage a circular economy. Our choice of materials and our circular economy mean we have come a long way towards achieving our goal of carbon neutrality but this is not enough on its own. On top of that, we need a way of reliably and effectively compensating for emissions. Our current carbon neutral stand is a new normal in our business of building exhibition booths and stands," Varanki explains.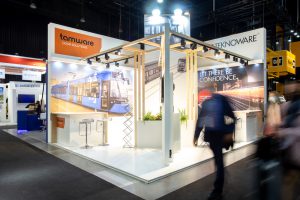 A carbon neutral stand will automatically add value for Messeforum's customers. 

How is carbon neutrality achieved?
The carbon neutrality of Messeforum's stands is achieved systematically via a circular economy and offsetting our emissions.
Messeforum works with the expert company OpenCO2net Oy, specialised in encouraging responsible, carbon neutral business and calculating carbon footprints. With their expert Sari Siitonen, we first drew up Messeforum's climate strategy and then developed the concept of the carbon neutral stand using OpenCO2.net carbon footprint platform and extensive emissions databaseserve as tools for calculating emissions.
"We have worked with Messeforum to survey and calculate in detail the emissions associated with trade fair projects carried out around the world, from the structural materials  and transport all the way to the electricity consumption of stands and the travel and accommodation of Messeforum and their contractors. We have surveyed Messeforum's own opportunities to reduce the carbon footprint of their trade fair stands by improving material efficiency and using renewable energy. We have also sought reliable alternatives to offset such emissions that they cannot yet manage to mitigate themselves at the moment," Siitonen explains.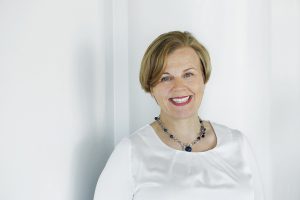 OpenCO2net Oy's managing director Sari Siitonen is an experienced expert who has dedicated her career to reducing emissions and to sustainable development. 
In all its trade fair construction projects, Messeforum emphasises the use of materials and recycling and the use of renewable energy. Because the emissions calculations are highly detailed, we know how to efficiently offset the emissions that we cannot otherwise reduce ourselves. Climate offset solutions were examined with OpenCO2net Oy and the final choice was CO2Esto's Emissions Cutter, which is based on the official EU Emissions Trading System. The system is officially monitored and has been found to cut emissions.
When will customers get a carbon neutral stand?
A carbon neutral stand is Messeforum's normal approach in all customer projects. At Messeforum, we believe that the need for face-to-face meetings in the export market is not going to vanish in the future. After the pandemic, trade fairs have started up again in different parts of the world. As soon as our customers are attending fairs once more, we offer them a new normal, a carbon neutral stand.
What does a carbon neutral trade fair stand require of customers?
The customer does not have to do anything other than order their stand from Messeforum. A carbon neutral stand is part of our turnkey service, whose main aim is to make our customers' attendance at a trade fair as easy, efficient and productive as possible.
We want to be a trailblazer on this vital issue, so customers get a carbon neutral stand from Messeforum automatically.
"We are proud to be able to be pioneers in offering businesses such a unique service. We believe that climate positivity will be an important competitive advantage in the immediate future as businesses compete for global trade. At Messeforum, we are delighted to be able to help businesses achieve this competitive advantage when attending trade fairs," says Arto Varanki.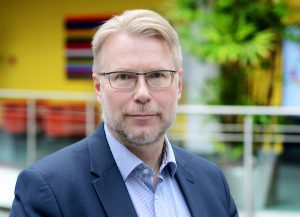 Messeforum's managing director Arto Varanki believes that climate positivity will be an increasing competitive advantage in the world of business as time goes on. 
You can be a pioneer with us and gain competitive advantage with your carbon neutral stand from Messeforum!
We also give you a certificate of the carbon neutrality of your stand that you can use in your own branding.
Get in touch with Messeforum today. We'd love to tell you more about our carbon neutral stand and how we work.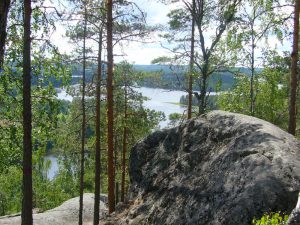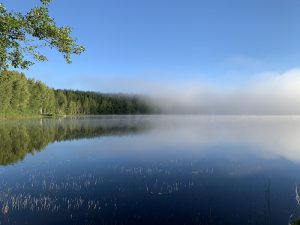 Messeforum's carbon neutral stand was born from a desire to protect the amazing natural world we share and help businesses to reduce the carbon footprint of attending trade fairs.